"The U.S. is spending too much on missile defense and too little on intelligence and fighting terrorism. The culprit is likely Osama Bin Laden -- and a missile defense system won't stop him."
*** Former National Security Advisor Anthony Lake ***

Instead of blowing billions of dollars on an unproven technology aimed at non-existent threats from the so-called rogue nations, the administration should be developing a sensible, practical strategy to combat the REAL threats like this, closer to earth than the missiles and updating the human intelligence factor. With the current technology, those nations should be launching missiles with 'come, get me' beacons attached to them.
---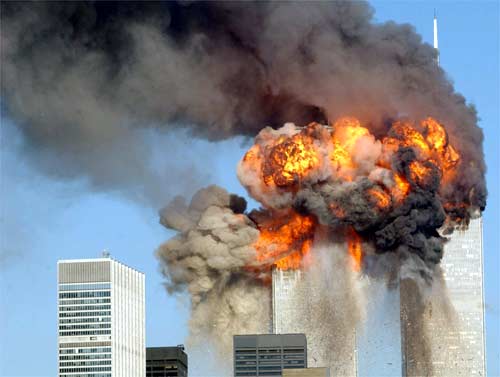 ---
"The Department of Defense, where cold war status quo thinking has persevered, has not prepared for a war against terrorism and has built weapons systems ill-suited to the conduct of such a war. Secretary of Defense Donald Rumsfeld has been far more concerned with the phantom menace of rogue state missiles than with the concept of maneuver warfare required to counter terrorism, demanding trenchant intelligence analysis."
*** Melvin A. Goodman ***